About Me
| | | |
| --- | --- | --- |
| | | I am Michael Munson creator of Thrive Fitness and Wellness. I am the former head fitness trainer and fitness supervisor at the University of Pennsylvania's Pottruck Center in Philadelphia. I have over 20 years of experience as a personal trainer, professional chef and nutrition coach. As a proud member of The American College of Sports Medicine as well as Idea Health and Fitness Association, I keep current with new studies, fitness and nutrition trends and training. |
My deep passion for fitness and wellness has helped me to assist my clients in attaining confidence and clarity of purpose with regard to their health and wellness goals.
I have spent numerous years studying and applying the latest strategies in weight loss, strength training, diet and nutrition and wellness modalities to compliment any need a client may have. My broad knowledge base and professionalism makes me more than capable of creating unique, individualized fitness and wellness programs. My approach to wellness is both holistic and practical. My client's ages range from 17-84. I have worked with a wide variety of individuals including: elite athletes, stay-at-home moms, college students, professionals and people who have been diagnosed with diabetes, multiple sclerosis, cancer, cardiovascular disease, depression, anxiety, morbid obesity and more. I have trained and helped well over 1,000 individuals.
I have an infectious, positive attitude and love what I do. My goal is to motivate, educate, empower and inspire people with the tools to shift the direction of their lives.
TRAINING and CERTIFICATIONS
Master Personal Trainer Certification by the National Personal Training Institute.
Nutrition Consultant Certification by the National Personal Training Institute
Mat Pilate's 1 and 2 by the American Aerobics Association.
Kripalu Yoga and Kripalu Bodywork/massage by Kripalu Institute
Vipassana Mediation Training
My personal philosophy towards fitness and wellness is simple and holistic in nature: "Progress Not Perfection". I believe health is a direction. At any given time, we are going toward or away from health and balance. We must acknowledge where we are in the present, what has brought us here and where we want to go.
In order to change the way we look and feel, we must change the way we perceive. This includes our ability to feel empowered in our health choices and to gain control of our lives and feel confident.
In order to achieve lasting results, we need a desire to change, commitment to our fitness and healthy eating plan, consistency in our new routines and habits, and on-going support.
It is my goal to help you achieve your fitness and wellness goals and to "Thrive"!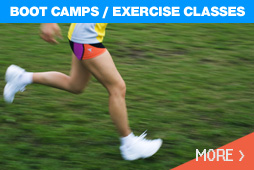 Stress management and life coaching services.....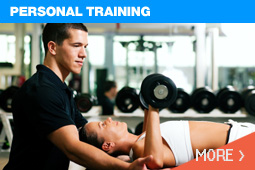 Training at home with an initial FREE
fitness and nutritional consultation...
---------------------------------------------------------------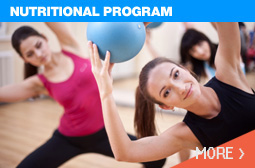 I can help you with a full weekly program......
---------------------------------------------------------------
"Thrive Fitness's Boot Camp class has been great for me. It's convenient, challenging, and varied enough to stay interesting. Michael knows his stuff, and I saw results quickly. I feel stronger, have more energy, sleep better, and just feel better about myself."
Elizabeth