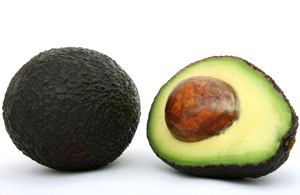 Believe it or not, dietary fats are the best fuel for our metabolism. There are several health benefits of a high-fat diet.
Fat vs Carbs
Studies have tested traditional weight loss advice by decreasing sugar consumption and increasing exercise. While this does result in weight loss, that weight is also often brought right back on and oftentimes even more weight is gained. This has resulted in people having weight problems all around the world.
People's food choices are preventing them from losing weight, and traditional weight loss advice can actually steer people in the wrong direction in the long-term. Sticking to a low-fat and low-calorie diet and increasing your exercise is not necessarily the answer to weight loss. If it was that easy, we would not be in this health crisis.
Flawed Dietary Guidelines
Our current dietary guidelines that promote a low-fat and high-carb diet have been influenced by the food and beverage industries for financial gain. As more research has been done on health and diet, we have learned that this is an antiquated way of thinking.
Instead, reports suggest that a low-carbohydrate and high-fat diet, along with reducing snacking between meals, may be the answer to this obesity problem. Studies show that eating fat does not make a person fat, and actually can have the opposite effect on one's health. Additionally, there has been no proof that avoiding saturated fat reduces one's risk of heart disease.
The consumption of vegetable oils have been shown to lower total cholesterol levels by 14% after one year, however, the overall risk of death actually increases. In fact, for every 30 point drop in cholesterol, there is a 22% increase in one's chance of death.
In order to lose weight, it is important to stop counting calories and eat less frequently. Calories from different sources have different metabolic effects on our bodies, so counting them will not help when it comes to weight loss.
However, eating too much between meals is a large contributing factor to weight gain. To effectively lose weight, you must reduce your meal frequency. One option is to limit your meals to two per day with a six- or eight-hour break in between them. It is also best to avoid eating for three hours before going to bed to preserve your mitochondrial function.
Remember, you can not out-exercise a poor diet. Obesity stems from metabolic dysfunction that cannot be overcome by increasing exercise.
High-Fat Diets Improve Metabolic Health
The human body prefers fat over carbs for fuel.
When the body burns fat for fuel, the liver creates ketones, which are water-soluble fats, that burn more efficiently than carbohydrates. This creates fewer free radicals that can damage your cells, proteins, and DNA.
Ketones also make your body think it is fasting, which reduces inflammation and results in improved glucose metabolism. One problem with a diet that is high in carbohydrates is that when your body uses glucose as its primary fuel, it stops your body from accessing and burning body fat.
Skipping a meal or intermittently fasting can cause your body to down-regulate enzymes that use and burn stored fat. When this happens, your liver runs out of glycogen, which forces it to use the glycogen that is stored in your fat cells instead.
This all helps explain why it is not so easy to lose weight while you're eating a lot of carbohydrates, especially all throughout the day, regardless of how much exercise you are getting. However, to get your body out of this unhealthy habit and boost your ability to burn fat, you must eat more healthy fats, reduce the amount of carbohydrates in your diet and do some intermittent fasting.
Healthy Fats
To burn body fat, you may up to 85% of your daily calories to come from healthy monosaturated and saturated fats, such as:
olive oil
raw nuts
raw cacao butter
grass fed meat
coconut oil
pumpkin seeds
black sesame seeds
egg yolks
avocados
butter
sardines
Any fat that is found naturally in food is a healthy fat. Unlike unnatural fats that can harm your health, these fats increase your healthy cholesterol levels, decrease LDL cholesterol levels, do not cause heart disease, produce fewer free radicals, serve as clean-burning fuel for your body.
Harmful Fats
Harmful fats are all manmade. These trans fats and highly refined polyunsaturated vegetable oils contribute to heart disease.
Trans fats act as a pro-oxidant and polyunsaturated fats are high in damaging omega-6 and can become toxic when heated. Additionally, when taken in large amounts, these fats cannot be burned for fuel and are therefore absorbed into cellular and mitochondrial membranes where they become susceptible to oxidative damage, which damages your metabolic system.
Unnatural fats also promote gut inflammation, damage the blood flow through the arteries in the brain, kill antioxidants in the body, attack the nervous system, and hinder brain development.
Effects of an LCHF Diet
Aside from just losing weight, people are able to reverse diabetes, improve their energy levels and sharpen their mental clarity on an LCHF diet.
Evidence suggests this type of diet can help prevent chronic diseases, such as cancer and cardiovascular disease.
These results may be surprising to some, but this low-carb, high-fat diet is really able to benefit some people when it comes to losing weight. Most importantly, it is critical to eat the right things in order to have a diet high in healthy fats, low in carbs, and moderate amounts of protein. This will help shed body fat, improve metabolism, boost energy, reduce inflammation, promote optimal health, and increase longevity.
For more articles go to http://thrivefitnessandwellness.lifestyleezine.com