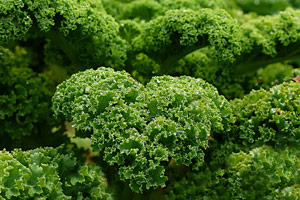 New research shows that magnesium may be a key component to reducing the risk of certain diseases such as heart disease, stroke, and diabetes. Over one million subjects were involved in a study at Zhejiang University and Zhengzhou University in China, making it the largest study on the benefits of magnesium to date. The study found that consuming an additional 100 mg of magnesium through your food each day can help protect against these diseases.
The results of the study showed that people who consumed the most magnesium had a 10% lower risk of coronary heart disease, a 12% lower risk of having a stroke, and a 26% lower risk of developing type 2 diabetes compared to people who took the least amount of magnesium each day. Their findings showed that an extra 100 mg of magnesium per day may reduce the risk of stroke by 7% and diabetes by 19%.
A review of heart disease research studies over the span of almost a century found that low magnesium levels may be the greatest predictor of heart disease, not cholesterol or saturated fat intake like people may assume.
Why is magnesium so important?
Magnesium is essential for regulating metabolism and helping lower blood pressure and dilate the arteries. Most people in the U.S. are deficient in magnesium, meaning that they are not getting the health benefits from it that they could.
It is best to have a 1-to-1 ratio of magnesium to calcium in your diet, in addition to vitamin D and vitamin K2. Together, these vitamins help protect your bones and your heart.
Research from 40 epidemiological studies dating back to 1999 that measured associations between magnesium and various diseases reinforces the conclusion that an increase in dietary magnesium can be beneficial to one's overall health. All of the studies used self-reporting food questionnaires and took biological factors, lifestyle, location, and gender into account.
Magnesium is critical for human health and for the body's ability to carry out everyday biological functions such as glucose metabolism, DNA synthesis, and protein production. Diet is the primary source of magnesium and can be found in spices, beans, leafy green vegetables, nuts, and cocoa.
Eat food rich in magnesium to combat heart disease.
Magnesium is among the top five abundant minerals in the human body and over 300 enzymes rely on magnesium to carry out their functions. Some of these functions include producing energy, relaxing blood vessels, maintaining oral health and regulating insulin. Magnesium also helps your body get rid of toxins and synthesize glutathione.
When your body gets the amount of magnesium it needs, it flushes the rest away, making it a mineral that cannot become toxic.
While some professionals recommend taking 200 mg of magnesium per day, others recommend taking up to twice that amount. However, age and sex are both factors to take into consideration. Foods other foods that are high in magnesium include:
Kale
Bok choy
Raw cacao
Spinach
Broccoli
Brussels sprouts
Avocados
Collard Greens
Fruits and berries
Turnip greens
Beet greens
Romaine lettuce
Squash
Swiss chard
There are many common foods that contain significant amounts of magnesium, so it is not too difficult to get it into your diet.
As you can see, magnesium is very beneficial to one's overall wellbeing. Try to eat any many magnesium-rich foods as possible and if necessary, take a high-quality supplement to make sure that you are getting enough of this mineral.
For more articles go to http://thrivefitnessandwellness.lifestyleezine.com